The Receptionist and Bayer
Collaborating to bring next-generation visitor management for the global leader in pharmaceutical and life sciences manufacturing.
---
Download our Bayer and The Receptionist for iPad One-Pager Here:
---
---
Download One-Pager
The Bayer Package
Everything you need to transform the visitor check-in experience at your Bayer location
Desk Stand
This is a great option for placing on a waist high or taller surface. It can be mounted directly to the surface to prevent theft, and has special security screws to keep your iPad safe.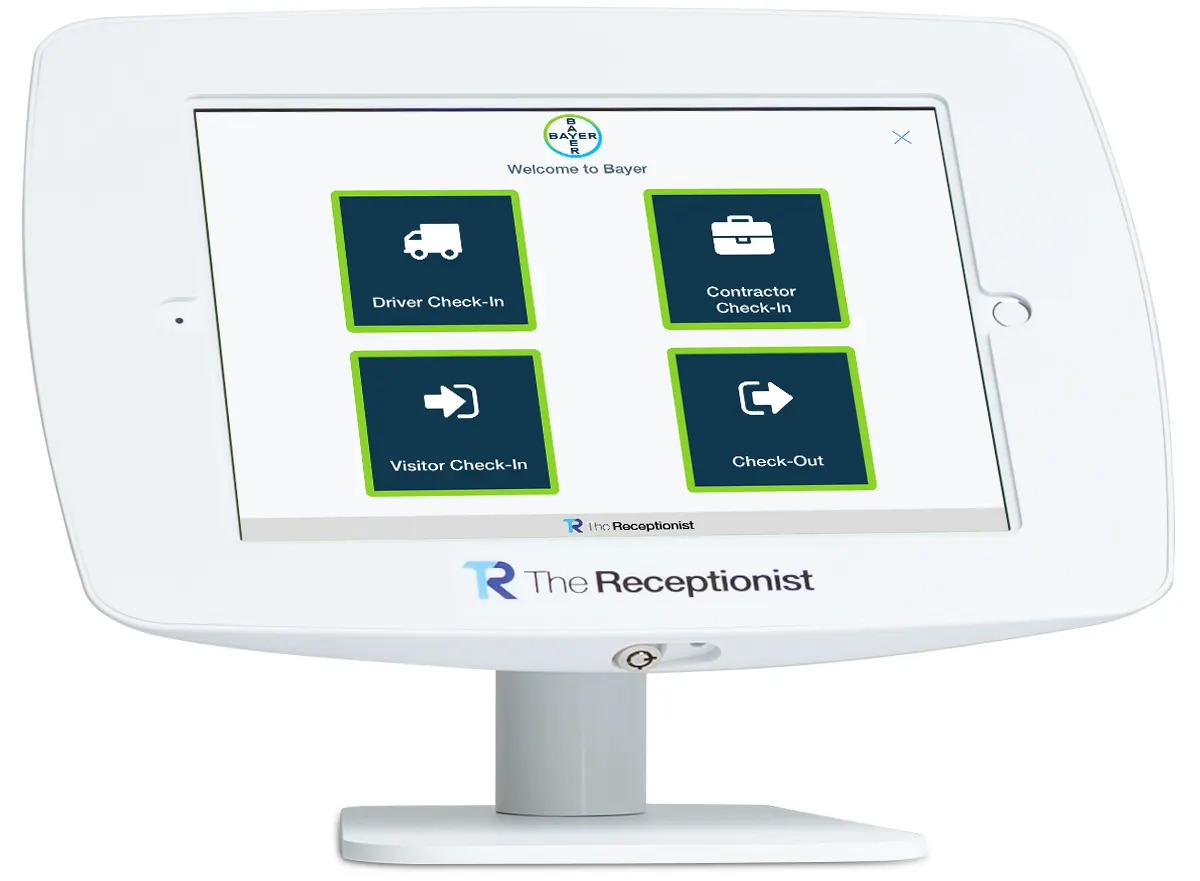 Printer
Prints badges in Black/White or Black/Red/White.
Connectivity: 802.1x WIFI, Ethernet, or Bluetooth
Setup: Can be done using onboard LCD and button interface or USB connection to Mac or PC (more complex)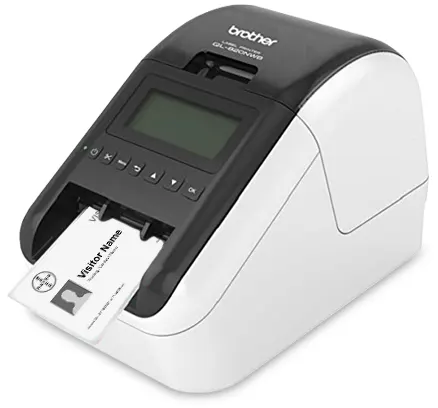 A Brand New Apple iPad
You will receive an Apple iPad 10.2" that has been initially set up. All you need to do is download the app, log in, and you're ready to start accepting visitors.
Enclosure
A solid and secure enclosure for a professional-looking iPad display
Fully Assembled
The enclosure is fully assembled and ready to use out of the box. Your time is too valuable to spend looking for tiny screws lost in the carpet.
Mounting Hardware
If security is a concern, we include all the necessary mounting hardware to mount your desk or floor stand to a solid surface.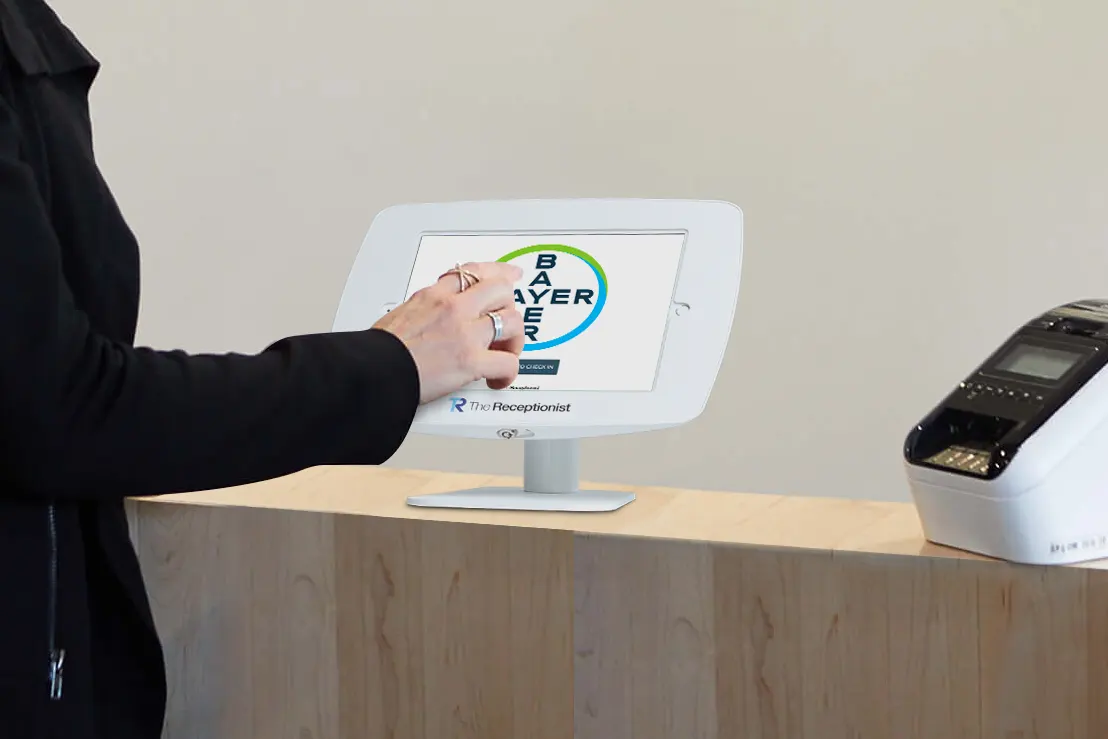 ---
The Receptionist for iPad Features
Move on from paper logbooks with hard-to-decipher handwriting and insecure and unwieldy storage. Take out all of that extra stress of receiving visitors, contractors, and other employees at your Bayer location with a visitor management system like the Receptionist for iPad.
The top-rated digital front-desk solution for manufacturing and logistics businesses, our iPad-based application can efficiently check-in visitors, notify their host that they have arrived, and print a badge thats ensures that guest is escorted safely around your facility throughout their visit. More benefits include:
From easy pre-registration to fast-tracking visitors who have visited before, The Receptionist for iPad takes on the daily reception responsibilities that can be automated so you and your team can take on the tasks that require a human touch, like making your visitors feel welcome and representing the Bayer brand. 
Ready to Get Started?
Start a 14-day free trial below—no credit card required—and see how The Receptionist for iPad can ease front-desk anxiety at your Bayer location.
If you have any further questions about setup or visitor management at your location, get in touch with your Account Executive, Quinn Walsh, at [email protected] or at (303) 954-8282 ext. 106.