When you're in charge of an entire building, including its systems, equipment, grounds, infrastructure, and equipment, you have a wide variety of tasks to tackle each day.
But facilities managers need to know more than how to spot infrastructure problems or maintain the office grounds.
They also need to have big-picture knowledge. That should include an understanding of how tenants use their buildings, and how they are regulated by local communities. Facilities managers must also understand how to manage their own time to make sure everything continues to work properly.
Beyond technical knowledge, here are some of the most important things that facilities managers should know.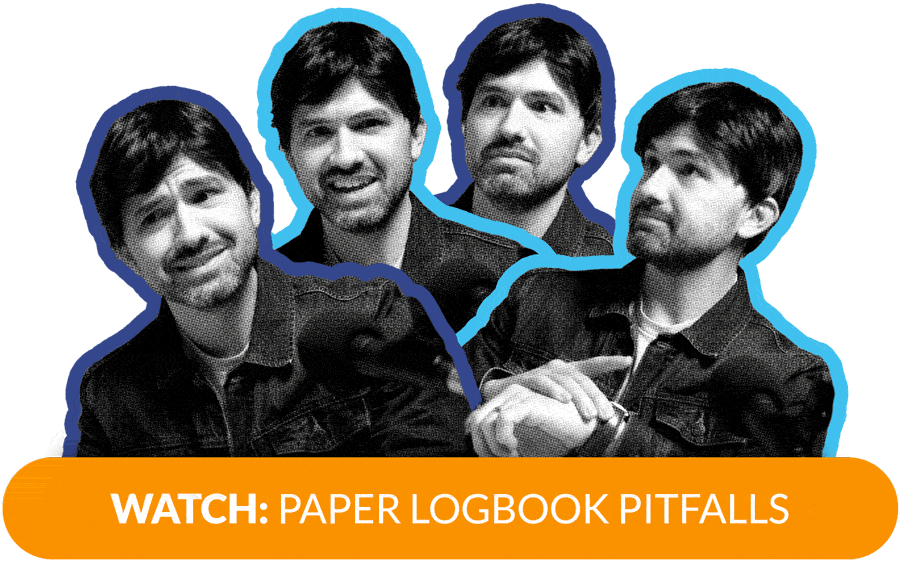 How facility efforts fit into company goals
Just as with any job, the most successful employees will be the ones who don't just get their own tasks completed on time, but also figure out how to make the business as a whole more successful.
In terms of facility management, this often means a combination of the following tasks:
reducing operational costs as much as possible
making sure that employees have a good place to get their work done so that they can help the company succeed
taking the initiative to improve buildings so that they make a better impression on guests and employees alike
All of these tasks are helped by having a general understanding of the company's values.
For example, if the company prioritizes being environmentally friendly, special attention should be paid to making energy-saving upgrades. If their brand is modern and tech-forward, this means facility managers could be researching and suggesting modernization tools such as digital displays and visitor check-in software. (For more on visitor management systems, including how to choose one for your building, get the complete guide here.)
Big-picture thinking also requires empathizing with visitors and employees. For example, fixing problematic heating/cooling issues or sounds that interrupt work, or even increasing natural light to boost productivity. There are many ways that a facility manager can operate with the organization's best interests in mind.
How to create a proactive facility plan
The biggest obstacles for facilities managers are often due to breakages, stoppages, and other unexpected problems with equipment or infrastructure. These kinds of issues tend to be distracting and urgent, and many of them could have been prevented with proactive maintenance.
The best facility managers understand how to manage a schedule that will help them stay ahead of maintenance on each of their buildings' equipment and systems.
The maintenance schedules for these systems within a building can be viewed in calendar form so facility managers can easily see exactly when equipment is due for maintenance. The best facility managers also use standardized procedures, such as checklists, to do maintenance tasks correctly each time.
Along the same lines, facilities managers should also have a plan for tracking the supplies and equipment that they need to keep the building safe and operational, including cleaning supplies and spare parts for equipment.
They also keep good records of their maintenance and of any issues. With this kind of data, building facility managers can get more proactive with their maintenance by looking for trends, patterns, and other insights.
How to anticipate problems
As important as it is to focus on data and schedules to stay proactive about maintaining equipment, facility managers must also prioritize flexibility. Without it, they won't have the bandwidth to tackle unexpected problems as they come up.
Urgent infrastructure problems can and do happen, even when you've stayed on top of maintenance as much as possible. The best facility managers know to expect problems — and even look forward to them.
If they've planned properly and have done their homework, it will be easy to see problems as unique challenges and jump into problem-solving mode with hands-on solutions.
The local laws and regulations that affect your building
Facility managers may report directly to the landlord or the CEO of the company that owns the property, but facility managers also have to take plenty of direction from other corners — most notably from government regulators.
Laws and regulations at the local, state and federal level affect how buildings can be maintained and the processes and procedures in place within those facilities.
Here are some examples:
Local zoning laws may specify what spaces can be used for or what activities can happen inside
Local codes may regulate what signs and advertisements can be used on the building's exterior and grounds
Permits may be required for special events or celebrations
Fire codes may specify building occupancy rates, practices surrounding emergency exits, and the need for emergency evacuation plans
Labor departments have health and safety regulations that can affect everything from materials used in construction to office floor plans
Laws may designate how historic buildings can be renovated or changed
There may also be plenty of industry-specific regulations that affect building maintenance and operational practices, especially if you're managing a building in a high-risk industry.
Finally, this blog post from space management software iOffice makes a prudent suggestion for facility managers: "It's also good to know the basic principles of your state's tort law, especially where premises liability, personal injury, and employment law are concerned."
The latest facility trends and technology
Just like most other jobs in this digital age, jobs in facilities management have changed a lot in recent years in light of new technology.
We've talked before about the coming of Industry 4.0 and the "Internet of Things," both terms that describe the ability of machines and equipment to communicate wirelessly with each other and with their operators.
For industrial companies, this new technology means smarter manufacturing processes, plenty of automation, and being able to control equipment remotely from internet-connected devices.
For other office buildings, "smart" technologies can allow facilities managers to remotely manage things like the building's lights, HVAC systems, water use, security cameras, emergency systems, and even the door's locks.
Facility managers may have access to an unprecedented amount of data from these machines, and can use the data to create safer emergency plans and make strategic decisions that improve efficiency and save energy.
An increasing number of software tools, such as integrated workplace management systems, operations management software, property management software, and building automation systems, bring all of this data to facility managers' fingertips.
Facility managers who want to excel will leverage the power of these tools and programs in their own buildings. They can do this by keeping up with building management news, attending conferences, and other relevant events.
The best facility managers choose to leverage the power of the newest building management technology.
Click To Tweet
All of the tools and data available to facility managers can be overwhelming. If you're looking for a simple but very effective tech upgrade for your building, consider starting start with visitor management software. Visitors can check themselves in on tablets, which are more secure and efficient than traditional paper logs. Visitor management software also generates plenty of helpful data and keeps all legal visitor agreements on file electronically, among other features.
You can learn even more in a personalized demo of The Receptionist visitor management system. Click here to book yours.