Our goal at The iPad Receptionist is to develop applications with unprecedented flexibility — both in workflow and in visual design — that solve problems our customers didn't know they had. At the end of last year we realized that while we were adding new features to our product, the user interface was no longer helping our users discover those features. We also knew that the interface was beginning to look a little dated. To address these concerns we worked with all of our teams to imagine a new user experience. We're excited to be able to tell you about this redesign today!
The Visitor Log
Right now, the first page you see after signing in is the home screen configuration page. The visitor log has been hidden behind the menu in the upper right. What we've found is that once an account has been configured, the home screen is hardly ever used. That's why with this redesign, we're putting the Visitor Log front and center. Filtering the Visitor Log is also much easier. You can now quickly filter the log to see who is still in the building, who has checked in using a specific button, and who has checked in using a specific iPad (if you have multiple iPads associated with your account).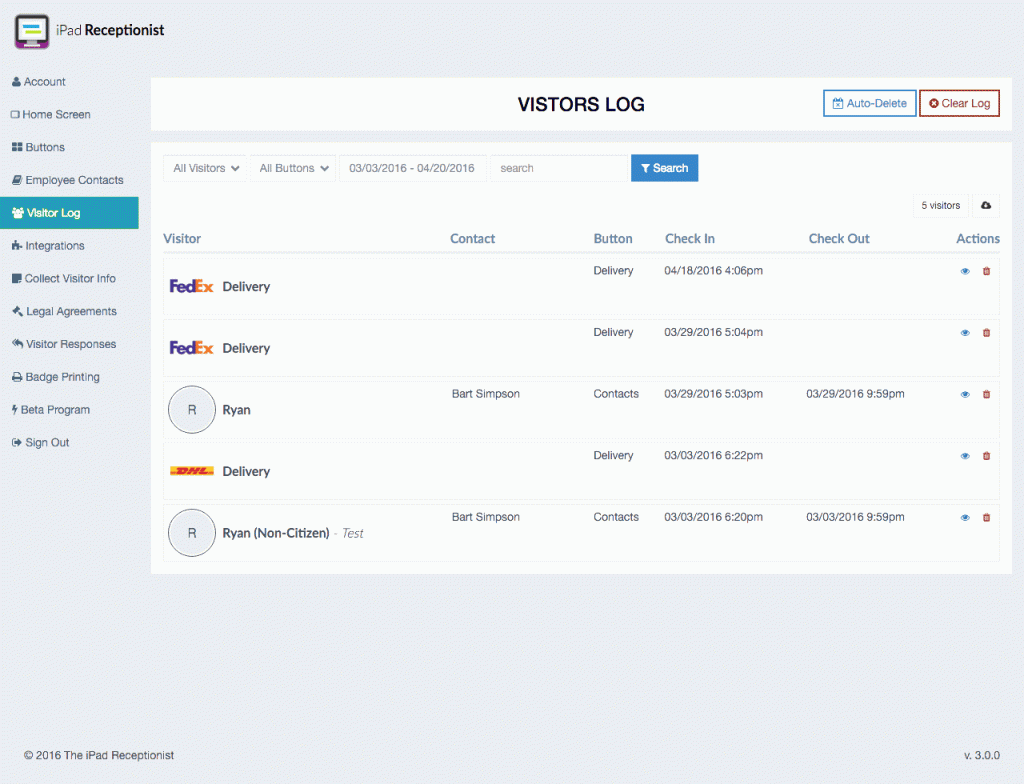 Configuration
We take a lot of pride in our ease of use, and we wanted to make things even easier. We realized that the best way to do this was to show you exactly how things were going to look while you were making configuration changes. The Home Screen will now show you exactly what will appear on your iPad.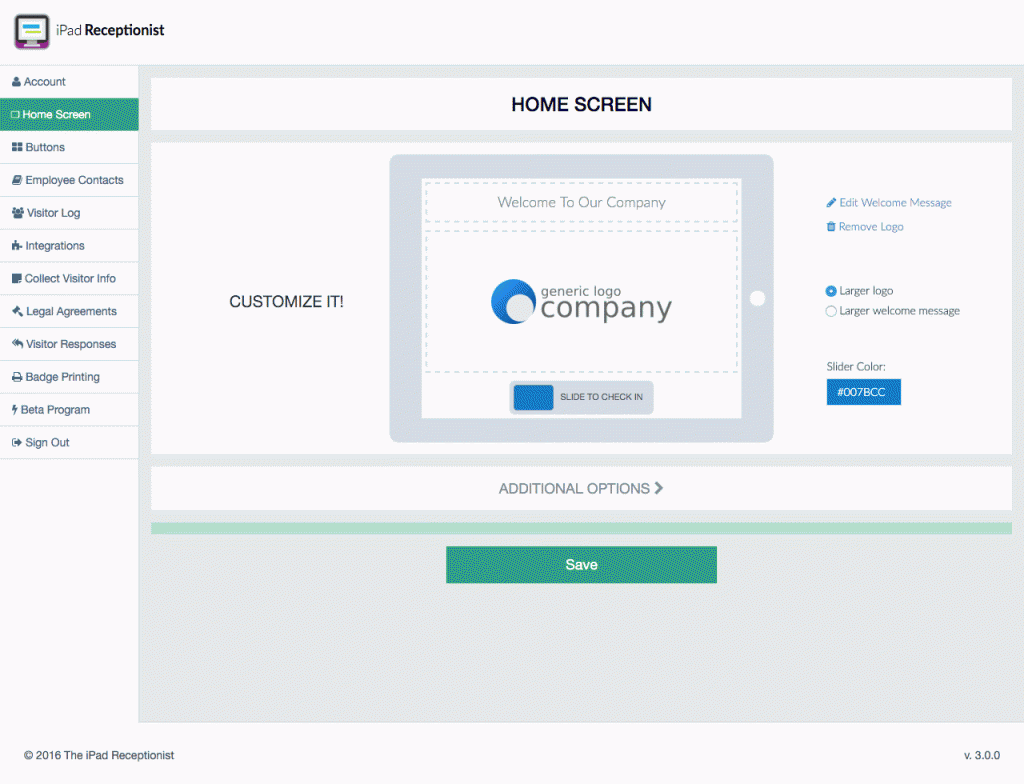 The buttons screen also shows you exactly how the buttons will appear.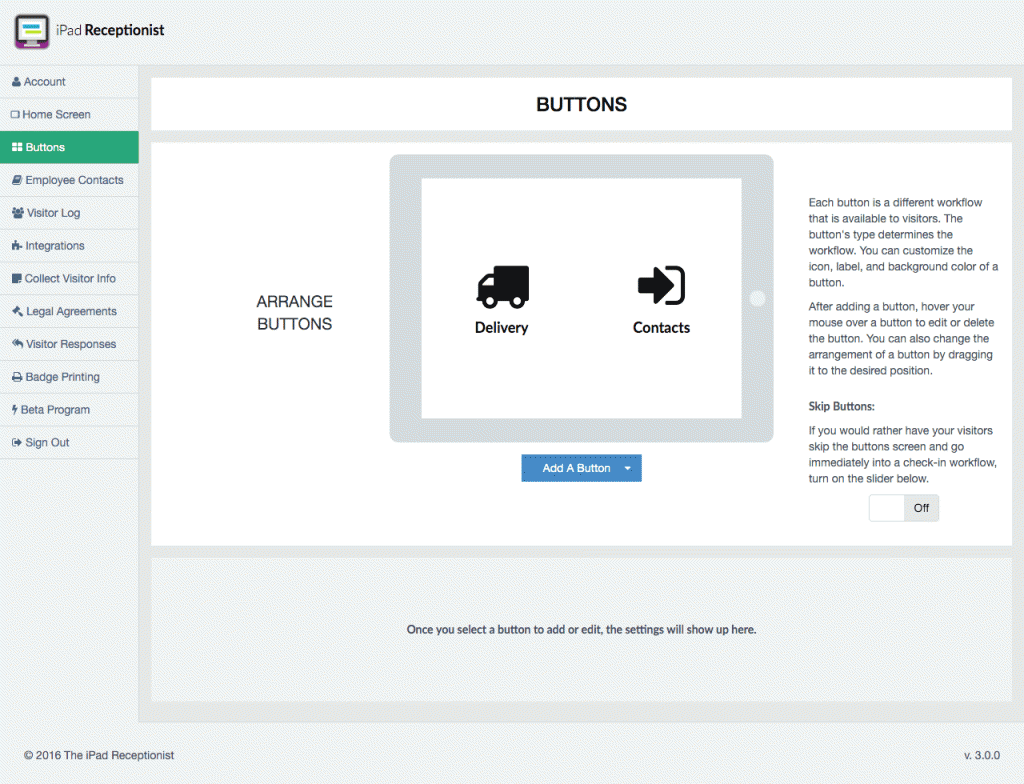 Every button type now behaves more like our previous "custom" button as well, so things like icon, label, background color, and text color can be configured.

These updates also set us up for the future. As we move forward, settings that currently reside on the iPad will be moved into per button configuration, which will allow you to do things like print different badges (or not) depending on what button a visitor uses, and have chat enabled for one button type, but not for another.
Contacts
The Employee Contact page has been greatly improved, and you can now assign contacts to more than one button. We've also added the ability to store "business title" for a contact that will allow your visitors to easily distinguish between contacts with identical names. You will see this if you are running version 2.92.0 of the iPad application.
Enabling the Redesign
We will be automatically turning on the new design for everyone on Monday, May 2nd, but if you sign into your admin console after Monday, April 25th, you will see an announcement message that will allow you to get early access to the new design!

What's Next?
This new design lays the groundwork for us to be able to do some really neat things in the future. We are working hard to give you even more capability to customize the application, and have two of our most frequently requested features being actively worked in this quarter. Please don't hesitate to reach out to us via the support bubble in the lower right, or by sending an email to [email protected].